Street wear brand Gold Street Society have something special planned for Joburg, On 05 April 2014, The VIP Room Sandton will play host to this celebrity drawn event, with confirmed guests including Simba Mhere, Anga Makubalo & Chomee to name a few. One can expect world class entertainment, featuring Ultra SA DJ's Nick Essential & House Knights amongst others, with delectable treats courtesy of Vicky Crease Catering. Bold, gold finishings with love from Bottega Champaign and a star lit red carpet, boasting A List convenience. All this and more as we introduce you to Gold Street Society's Premium Luxury Products.
Gold Street Society was founded by Yianni Crease in the intention of producing luxury street wear for both ladies & gents. Crease also identified a huge gap in the eventing market for A Listed events and decided to fuse together the two different brands, creating a new concept and raising the bar in local entertainment.
The first product GSS Street Fashion aims to launch is the high quality leather, hand manufactured Snap Back (Cap) with a top quality, luxury finish and a bold statement of the "High-Life". The product promises to have people talking for days, creating the urge "JUST GOTTA Have IT". The GSS A List Nightlife brand, plans on hosting & producing some of Jozi's top events, making the GSS Brand most sought after.
With a limitless opportunity to #Dream, the Gold Street Society Launch Event is definitely not one to be missed.
Tickets cost R150 pre-sold and available from Life Grande Café Hydepark & GSS Agents at The VIP Room Sandton.
Doors open at 9pm no under 21's permitted.
Brought to you by Vicky Crease Catering and Bottega Gold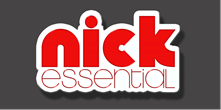 Table Reservations: info@goldstreetsociety.com
Media Accreditation: LeonC@infinitecom.co.za
Event Liaison: Leon@infinitecom.co.za