#DesignByTheBook
So,minutes before Laduma's big win on Friday at the 11th annual Design Indaba festival's most beautiful object competition. We worked our magic as usual and managed to get him on the phone to give us a synopsis of what the journey has been like thus far and perhaps some of the shortfalls entailed in juggling school and entrepreneurship.
Laduma's winning creation, a striking, unapologetically African shawl inspired by and interpreted from traditional Xhosa knitwear, caught the trained eye of designer and curator Tracy Lynch.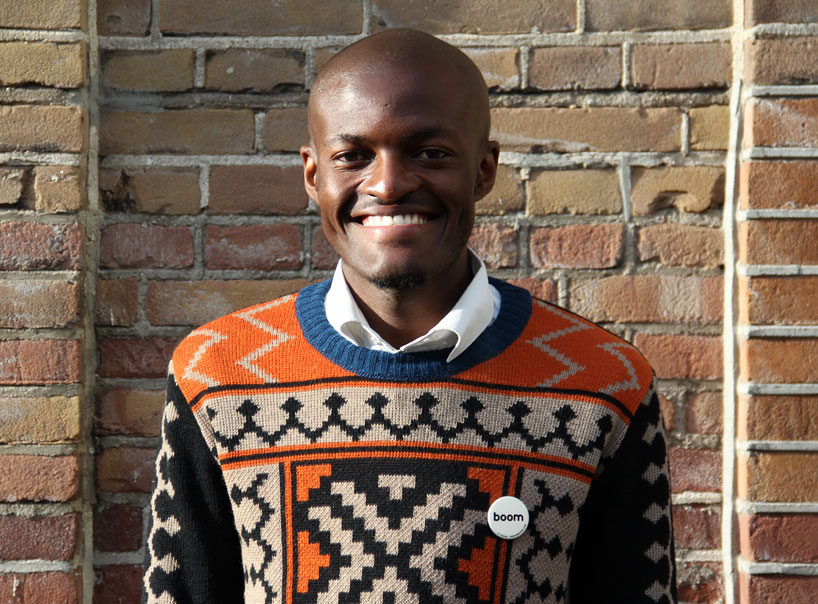 Q. Laduma, please tell us what it was you were up to before you debuted at Design Indaba 2011, what was going in your Laduma's life?
A. I was a student, finishing my B-tech at Nelson Mandela Metropolitan University specializing in knitwear design through a course called technical design and technology. Considering that P.E(Nelson Mandela Bay) is the world's capital of Mohair and Africa's biggest Wool distributor. It was honestly a privilege for me to get 2 bursaries from 2 organizations who were both promoting wool and Mohair. The question I asked myself was that from the commodities we have in Mzansi "what are local designers creating that we can export and sell locally?" I decide to approach the companies and presented my ideas. I was awarded a funding subsidy to pay for my tuition, buy machinery and to conduct research. As a result of my research I entered a competition, an international competition based in London called 'The Society Of Dyers & Colorists'. The objective was to award one global design student 10 000 pounds with an opportunity to go to London.

Q. Which year did you enter the competition?
A. It was in 2010, I was amongst 10 finalists from some accomplished countries in design. Singapore, China, India, Pakistan, UK, America etc… The credibility of winning that award against these countries specifically opened the door for me to be invited to speak at the Design Indaba festival 2011.
Q. That's fantastic, but are you now based in London full time?
A. I'm predominantly in London but, as a millennial I do also feel like I'm in Jozi as well. I have a team that manages my showroom and helps distribute my product in SA. The aim is not to be confined to territories, when you're building a global brand, as it is I'm in Cape Town now. I'll be in London in 2 weeks, Milan and Jozi in April, so I wouldn't necessarily say I'm based in London although I'm in the process of completing my masters degree. I have about 5 months remaining to complete.

Q. But now, how do you juggle school and the mammoth task of running this growing business.
A. I do it just like any other entrepreneur does it. The life of an entrepreneur isn't an easy one, we are up late and we sleep in the early hours of the morning. A very challenging space to be in, but we soldier on.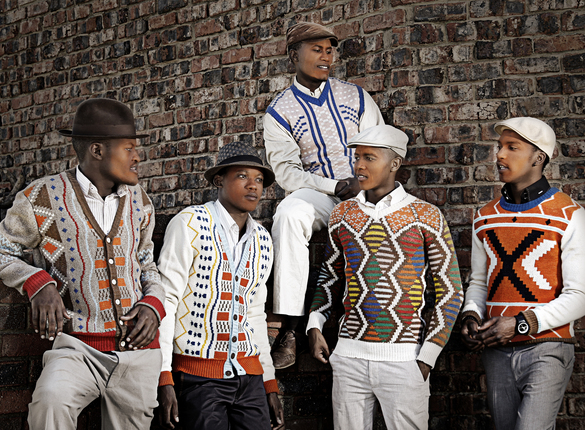 Q. You've recently just collaborated with Chivas Regal and they've afforded this privilege to some very accomplished designers in the world of fashion such as, Vivien Westwood and Alexander McQueen. What does that mean to you as a boy from the Eastern Cape?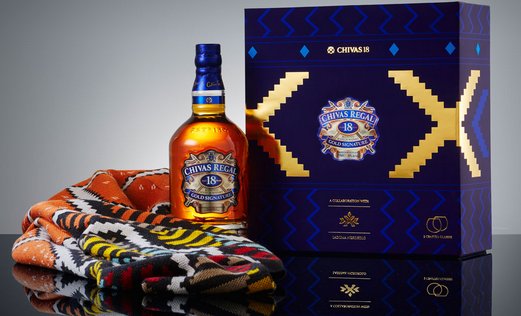 A. It means a lot brother, but the attachment to my brand has to do with the Xhosa heritage, a fairly small tribe through the world' scope. I'm talking a mere 8 million people compared to the 7 billion of the world's population. The beauty and the aesthetic of the Xhosa people represents cultures across the continent. Everything you see in the Xhosa is reflected in other african cultures, could be the beading, the colours or the practices.
Q. Tell us what the ideology behind 'MaXhosa Ka Laduma' is?
A. It is to make culture modern, so us as people who live in the digital age can have something we can call our own.

To see more of Laduma's striking pieces visit his site or stalk him on his social platforms.
Facebook : MaXhosa by Laduma
site : www.maxhosa.co.za
Twitter : @MaXhosaKnitwear