We are giving away 5 double tickets to this event. Tweet us the best place to have a heineken in the city tag @heinekenSA and @theBookofSwagSA with #BOSInMyCity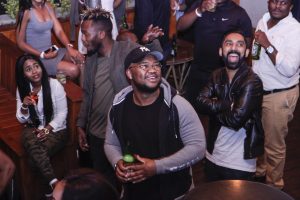 This year Heineken® launched their highly anticipated #OpenYourCity campaign. The campaign's main objective is to challenge consumers to step out of their comfort zone and explore what their city has to offer.
Over three months, consumers from Cape Town, Durban and Johannesburg found hidden gems within their city while rubbing shoulders with a new crowd.  Heineken® took them on a tour for an opportunity to explore their respective cities by taking them to three secret locations – none of the consumers knew what the night ahead entailed.
On Saturday, 9 December Heineken® will host an invite only event at a secret location in Newtown, Johannesburg to stay true to the #OpenYourCity mantra.  Local A-list DJ's such as the internationally acclaimed Black Coffee, Euphonic, DJ Capital and Ms Cosmo will be setting the tone for the night.  An international artist will headline the event and perform with one of South Africa's hip hop greats.