The easiest W ever
Book of Swag and our friends at Redbull are giving you and your mates "wings" to experience the world famous #RedbullCultureClash in Orlando stadium on 23rd of September.
There really isn't much to it.Just fill in the form attached and win tickets for you and your squad. Simple.
The first 20 people are guaranteed to win.
Click on the Redbull link and fill in the form then umnandi!
https://docs.google.com/forms/d/e/1FAIpQLSfwA36Sh9T4lAv-3VG0EwDOp0JGSfIeUyaQQ_J9PDB6dVhCcw/viewform
More detail:
Red Bull Culture Clash lands in Jozi on 23 September 2017. Four heavyweight artists and their crews will take to the stage to win your support and take the crown: AKA and Top Boyz Sound System, Patoranking and Red Hot Sound System, DJ Tira and Durban Massacre Sound System and Admiral and Jahseed with African Storm Sound System.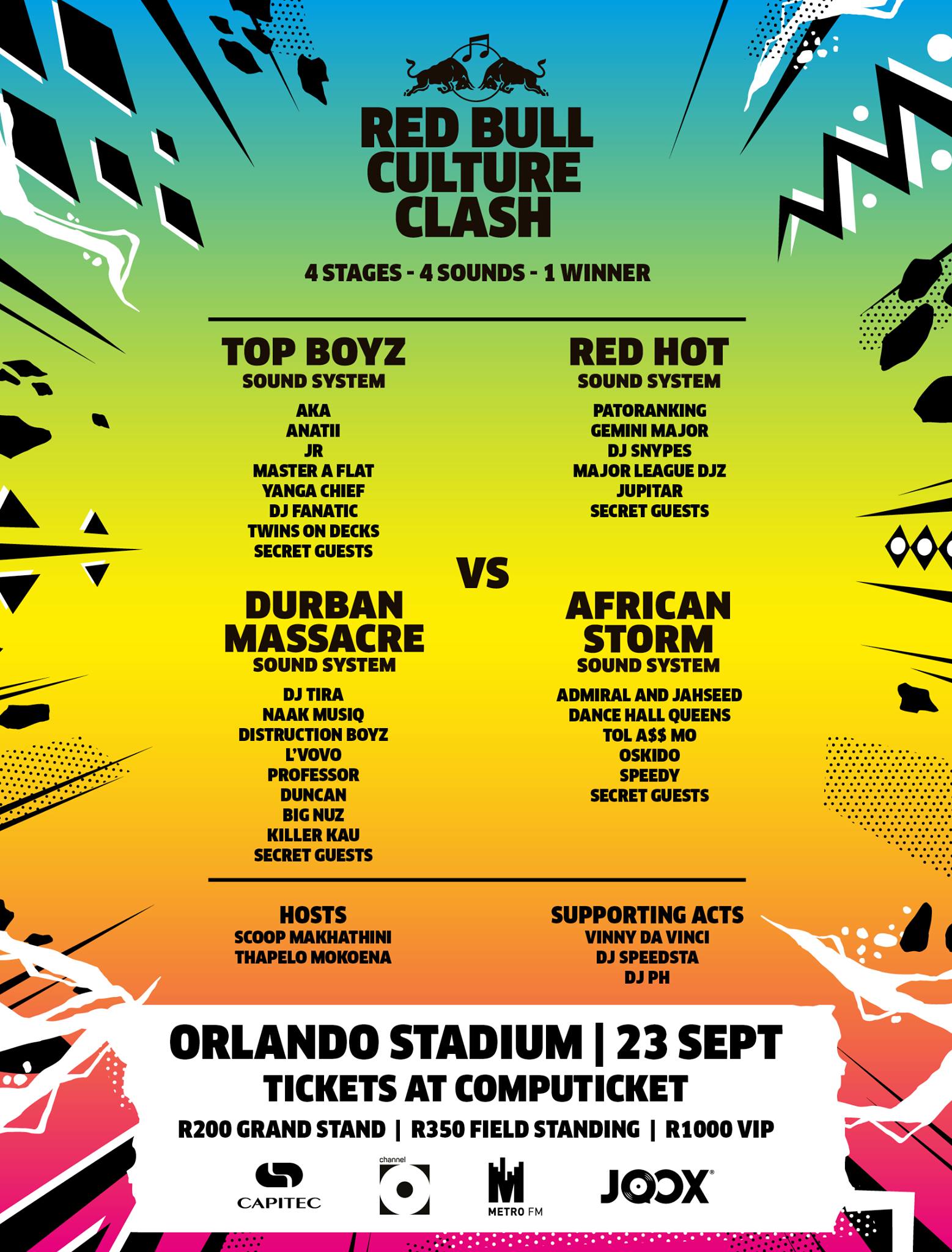 The night will feature killer dubs, special guest performers and plenty of surprises. Make sure you don't miss out on the action, get your tickets now and keep checking back in for the latest news. Follow #redbullcultureclash for more information.